Founded by PR mogul Shazir Mucklai, the goal of The Kerplunk is to report buzz-worthy news. The Kerplunk focuses on research, leadership pieces and is an American outlet with worldwide influence and readership.
More about the founder: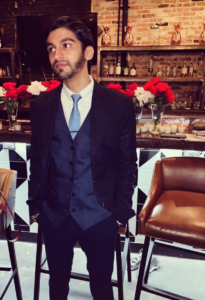 Shazir Mucklai is currently the CEO of Imperium Group. Mucklai is an activist investor in startups helping them achieve commercializations of their products and ideas. Mucklai started his career writing for Forbes at the age of 18. Since then, he has written over a thousand articles and now runs his own publication relations boutique having served thousands of clients. Prior to running his PR boutique, Mucklai was an analyst at Goldman Sachs.
Imperium Group focuses on honing in on quality rather than quantity. Mucklai says, "Business mentors are key—that's why when it comes to client selection, we're choosy. We want to give each of you the time and guidance you deserve. We want to help you and your brand grow."
Mucklai has been featured on Nasdaq, Yahoo Finance, Forbes, Entreprenuer Magazine, Inc Magazine, TheStreet and Benzinga.