Father David Way says it is a time of "shock, sadness and horror" following the shootings.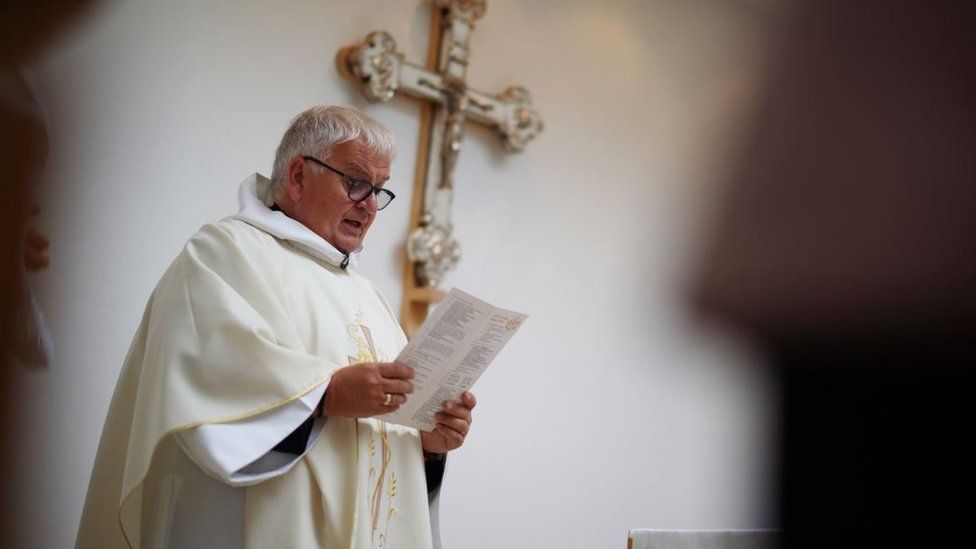 Prayers have been said at a church in Plymouth as the city mourns the five people shot dead on Thursday.
Churches across Devon are using Sunday services to remember the victims.
At St Thomas' Church in Keyham, prayers were said for the five local people who were killed, as well as for 22-year-old gunman Jake Davison.
Father David Way said: "It's a time of shock and sadness and horror. But it's also a time of hope. We have to have faith and hope at this time."
In the 12-minute attack on Thursday evening, Davison shot his 51-year-old mother Maxine Davison, also known as Maxine Chapman, before killing Sophie Martyn, aged three, and her father Lee Martyn, aged 43.
He then killed Stephen Washington, 59, in a nearby park before shooting 66-year-old Kate Shepherd, who died at Derriford Hospital. He also shot and wounded a 33-year-old man and a 53-year-old woman before turning the gun on himself.
At Sunday's service at St Thomas' Church, a special prayer written by the Bishop of Exeter, Robert Atwell, which talked about neighbours rebuilding their lives in "friendship, trust and hope", was also said.
Ahead of the service, Father Way said: "Most importantly we will be praying for those who were killed.
"But something which has been taxing my mind all the way through is, I also have to pray for mercy for Jake on his soul.
"As Christians, we have to love our enemies and look with love on people who cause us harm."
Sunday's prayers came as questions remained over how Davison obtained a firearms licence.
A former Met Police chief said the social media accounts of anyone wanting to possess a gun should be examined.
On Saturday Home Secretary Priti Patel paid her respects to the victims by placing a floral tribute near the scene, at North Down Crescent Park, where hundreds of people had attended a vigil on Friday evening.
Ms Patel and the Plymouth Sutton Labour MP Luke Pollard then spoke to members of the local neighbourhood watch team at the park.
On Sunday, Mr Pollard said he thought people's emotions had "changed from shock and disbelief into now feeling that profound loss of the five people who were killed".
But he added there was also a "sense of anger".
Mr Pollard said people wanted to know "how was this allowed to happen, why did this happen, and were there opportunities to stop this happening that were not taken?"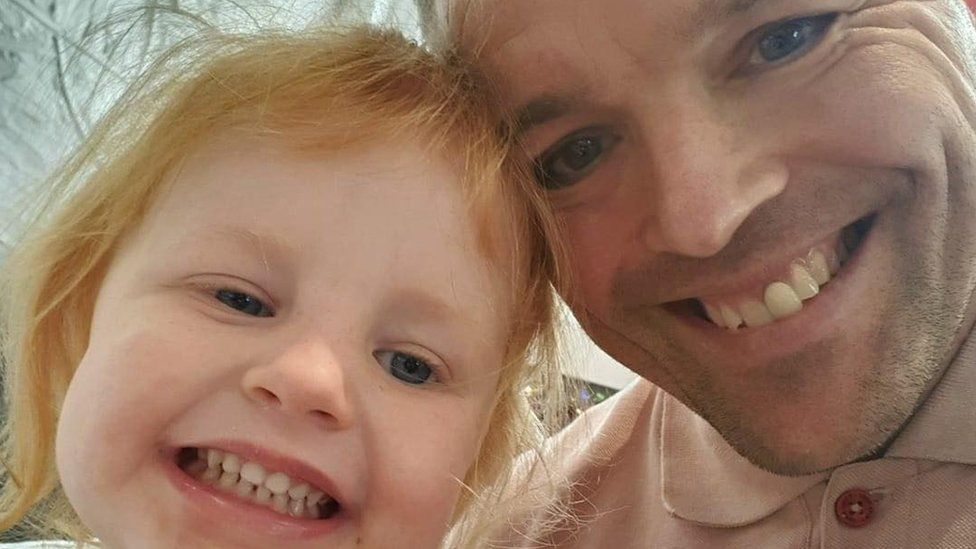 Earlier, the Anchorage pub in Plymouth, where victim Lee Martyn was a regular, held a two-minute silence.
Head chef Sam Weight said staff were "all really upset" about the deaths. "Lee and Sophie were a pair and he was an absolutely amazing dad, he would do anything for her," she said.
"He was always joking and she was a cracking little kid who had not even started her life."
And Claire Kidd paid tribute to her "very talented artist" friend Kate Shepherd, who lived in Kingsand, Cornwall, before moving to Plymouth.
"We are all feeling deeply sad and in shock," she added.
The family of victim Stephen Washington paid tribute to the "devoted family man, loving husband, father, grandfather and best friend".
They said in a statement that he was a "friendly, outgoing person" who would "help anyone at the drop of a hat".
Mr Washington, who was shot in a park, "loved his animals and was often seen walking his two huskies in the area", said his family.
"Since the devastating events a couple of days ago, our world has been turned upside down in the blink of an eye and he will be sorely missed by everyone who knew him."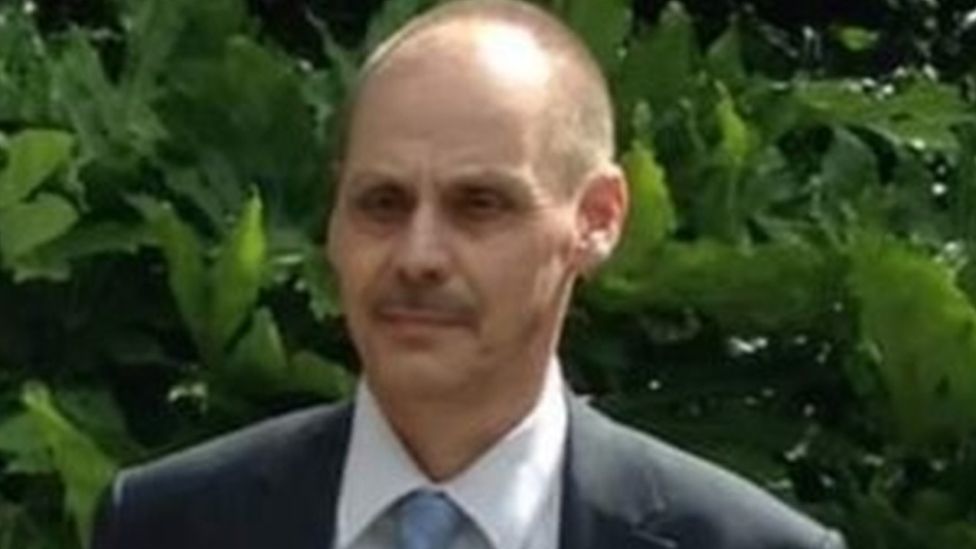 Police are not treating the incident, the worst mass shooting in Britain since 2010, as terror-related.
However, Davison had made references to "incels" – members of misogynistic online groups of "involuntary celibate" men, who blame women for their sexual failings and who have been linked to a number of violent acts around the world – in some online social media videos.
Former commissioner Lord Stevens told the Sunday Telegraph Davison was "clearly a dangerous man", adding: "The videos he made should have been taken into account when he applied for a shotgun licence.
"There needs to be a trawling of online content for an in-depth assessment of who these people are and what they think."
The police watchdog is investigating why Devon and Cornwall Police returned Davison's shotgun and firearms licence in July, after they were removed at the end of last year following an allegation of assault in September.

Police forces issue shotgun and firearm certificates
Anyone who wants to own a gun has to show they have a "good reason" for doing so, for example for use in their job or sport
Independent referees provide confidential character statements about the applicant's mental state, home life and attitude towards guns
Police check for a criminal record and speak to the applicant's GP for evidence of alcoholism, drug abuse or signs of personality disorder
Applicants must show they have a secure location for the weapon, typically a dedicated gun cabinet. Each certificate is valid for five years
Police can revoke certificates if they conclude that the holder can no longer be trusted

Devon and Cornwall Police said on Saturday that an online page had been launched for those who may have information to assist with the investigation into the mass shooting, the worst in Britain since 2010.
The force added that post-mortem examinations were taking place and were due to continue into early next week.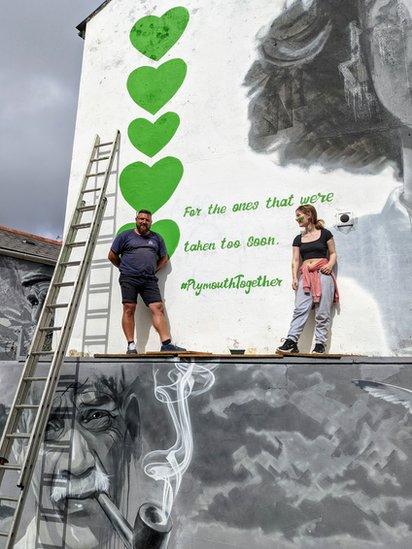 Meanwhile, artist Ricky Fenn has drawn praise for a mural on the side of his house in Plymouth which bears the message: "For the ones that were taken too soon".
Mr Fenn said: "I hope it'll just pass a positive message to other people, you've got to stand together in things like this. The response has been absolutely overwhelming."
The green heart logo he used on his house in North Road West and the #plymouthtogether tag were also used on T-shirts worn by Plymouth Argyle players before the home game against Gillingham on Saturday.