They say organisers of an event, where a convicted terrorist killed two people, should step down.
The organisers of the Fishmongers' Hall event where two people were killed by a convicted terrorist should step down, one of the victim's families have said.
Saskia Jones' uncles say they would be "insulted" if the leaders of Cambridge University Learning Together programme stayed in their roles.
Saskia and Jack Merritt were stabbed to death by Usman Khan at the event, held in central London, in November 2019.
An inquest concluded key authorities had lost sight of the risk Khan posed.
Khan – who had gone to prison for plotting to set up a terrorist training camp – was a guest at the prisoner education event, held by Learning Together.
However, Saskia, who had been a volunteer for the programme, wasn't told about his background before she sat down at his table and started chatting with him.
Two hours after their conversation, Khan stabbed both her and Jack Merritt to death. Khan was then chased onto nearby London Bridge by some of the other guests, where he was shot dead by police.
Last month, the jury in the Fishmongers' Hall inquest concluded that the agencies responsible for managing him had been "blinded" by his "poster boy image".
The Cambridge University Learning Together programme teaches university students and student prisoners side-by-side and Khan became one of their students in prison. Learning Together, among others, saw him as a success story. They put him on their promo leaflets and gave him a computer.
Khan had been monitored in the community by the probation service, the police and MI5. They allowed him to go to Fishmongers' Hall that day without a police escort.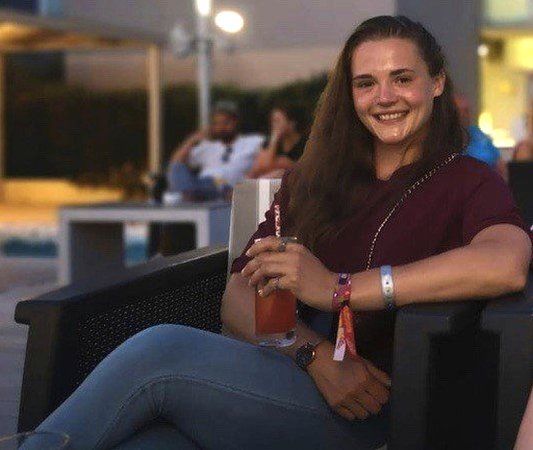 In the family's first interview since the attack, Saskia's uncles – Pete and Phil Jones – told the BBC they felt compelled to speak out after hearing evidence at the inquest.
At it, the two programme leaders – Dr Ruth Armstrong and Dr Amy Ludlow – were asked if they would now rule out working with terrorist offenders in the future. Dr Ludlow said they couldn't rule it out because there was "no research evidence" to support excluding an entire category of prisoner.
Speaking to the BBC, Phil Jones said he believes the answer revealed the organisation's arrogance: "The main evidence we have now is that it wasn't a wise idea." He said Khan had been able to "manipulate their organisation".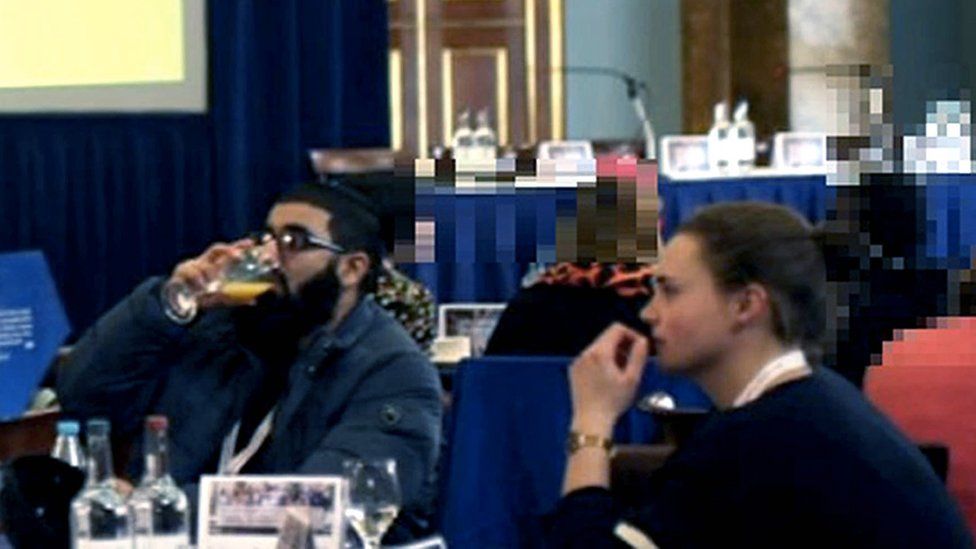 Pete said the two Cambridge academics – who founded the education programme – had "lost sight of their duty to protect their staff, volunteers and the public". He was "astounded" they failed to consider how they might have done things differently, he added.
Learning Together, which has received several awards and was praised by the independent prison inspector in 2017, has been suspended by Cambridge University as it reviews how it is run.
However, Saskia's family believe it is not credible for Dr Armstrong and Dr Ludlow to continue to lead the organisation. "They shouldn't be leading an organisation that got something badly and tragically wrong," Phil added.
He says the knowledge Saskia, from Stratford-upon-Avon, would have been friendly to Khan in the moments before her death was "difficult to take". "It's actually emotionally difficult to come to terms with anyone sitting almost next to someone for that amount of time," he said.




The nature of the relationship between the prison system and Learning Together came under intense scrutiny at the inquest.
It emerged that while Khan was at the maximum security HMP Whitemoor, the governor of the prison and its head of education were both studying masters in criminology at Cambridge, where Learning Together is based.
It also emerged that the event at Fishmongers' Hall had been paid for by the Ministry of Justice as part of a £214,000 grant, and one of the guests was Dr Jamie Bennett, the deputy director of security and counter-terrorism for the entire prison and probation service.
Peter Clarke, the former chief inspector of prisons and former head of counter-terrorism for the Metropolitan Police, said the awarding of the Ministry of Justice grant needed to be looked at.
"I think there are some questions to be asked about how that funding came to be allocated to the Learning Together programme," Mr Clarke, now a senior fellow at the Policy Exchange think tank, said.
"Having been a public servant for well over 40 years, I was surprised to see that a programme, which hadn't been evaluated in terms of what it was actually delivering, what outcomes were being delivered by it, was afforded such a large amount of funding – that is puzzling to me."
The Ministry of Justice says a carefully-considered decision on the future of Learning Together future will be taken in due course and that its sympathies remain with the families of Saskia Jones and Jack Merritt.
In a statement, Cambridge University said it had a responsibility to ensure "appropriate lessons" are learned from the attack.
"The jury for the inquests identified failures by a number of state services as significant contributory factors to the tragedy," it said in a statement. "We are grateful to witnesses from HM Prison and Probation Service and beyond who testified to the positive impact of education delivered by the Learning Together team."